EFFICIENT COMMUNICATION ADVERTISING WITH DIGITAL POSTER
In a competitive world, every business must promote and create a brand image that has a lasting impact on the minds of the public. Besides online marketing and advertising, units also use traditional advertising through posters but apply technology, which is the digital poster.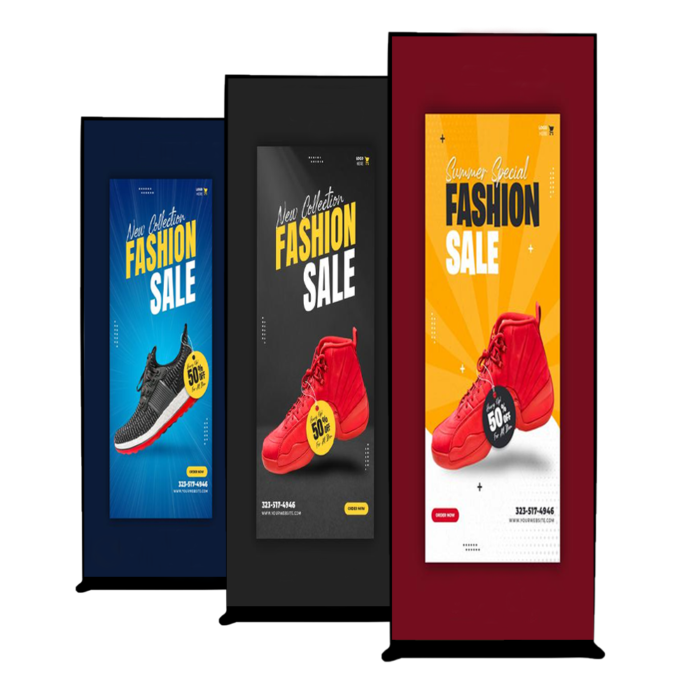 What is a Digital Poster?

Like printed posters, digital posters (also known as LED posters) are a visual aid to help convey information about brands, products, campaigns, and events. The biggest difference of digital posters is that they can be controlled wirelessly via 4G, Wi-Fi to control what information is displayed on the screen and allows the transmission of multimedia content (GIF files, videos with audio) bar, …). This can significantly attract customers' attention and clearly show the advertising content.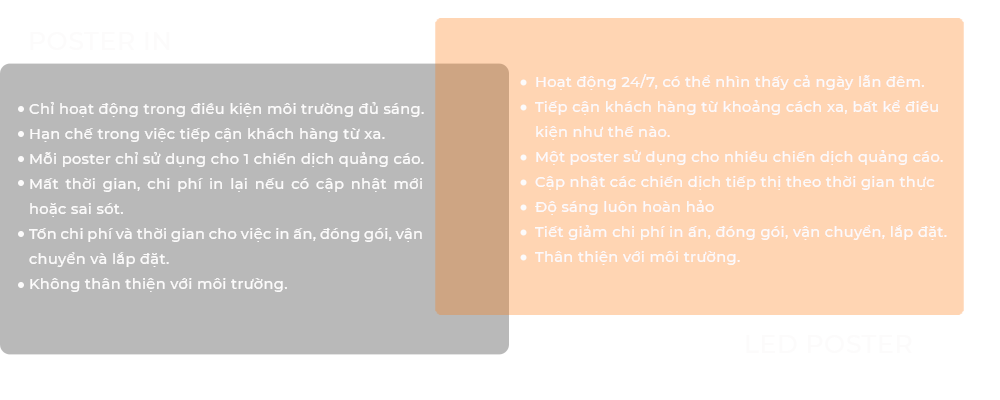 Alta Media is now launching digital posters as ePoster, an easy-to-use and easy to set up display solution. It is designed to display promotions, new product information, or any other information through the LED display. And this brings a more reasonable cost for the advertising campaign than traditional poster printing. ePoster will make your advertising content visible day and night, vivid, sharp, and visually impactful like never before.
It's a display solution that delivers marketing content in real-time, with the screen's brightness optimized to be visible even when the sun is shining in. This product can be reused many times to save printing costs for businesses.
ePoster is easy to manage with real-time updates. This feature includes rendering it the right size for LED screens and ensuring smooth transitions between multiple posters. Its secondary feature is to allow users to manage it remotely. Users do not need to scroll to each media player to change the content of the screen. Instead, users can change the content from anywhere through the web interface. While remote management may seem like a simple feature, it will save a lot of time, especially if your business has a lot of digital posters.
How to use Digital Poster?
Can be used to project still images onto the screen (If you want to reuse poster sets designed for print, just be sure to adjust the size to meet specifications). This is the easiest way, but this does not take advantage of the superior benefits of the digital format.
The application that is considered the strongest point of ePoster is the embedding of multimedia, in the form of animations, GIFs, or videos with sound. This option allows for a clearer, more creative display and is more engaging to the viewer. You can also customize the posters to be able to contain more information in a variety of creative ways.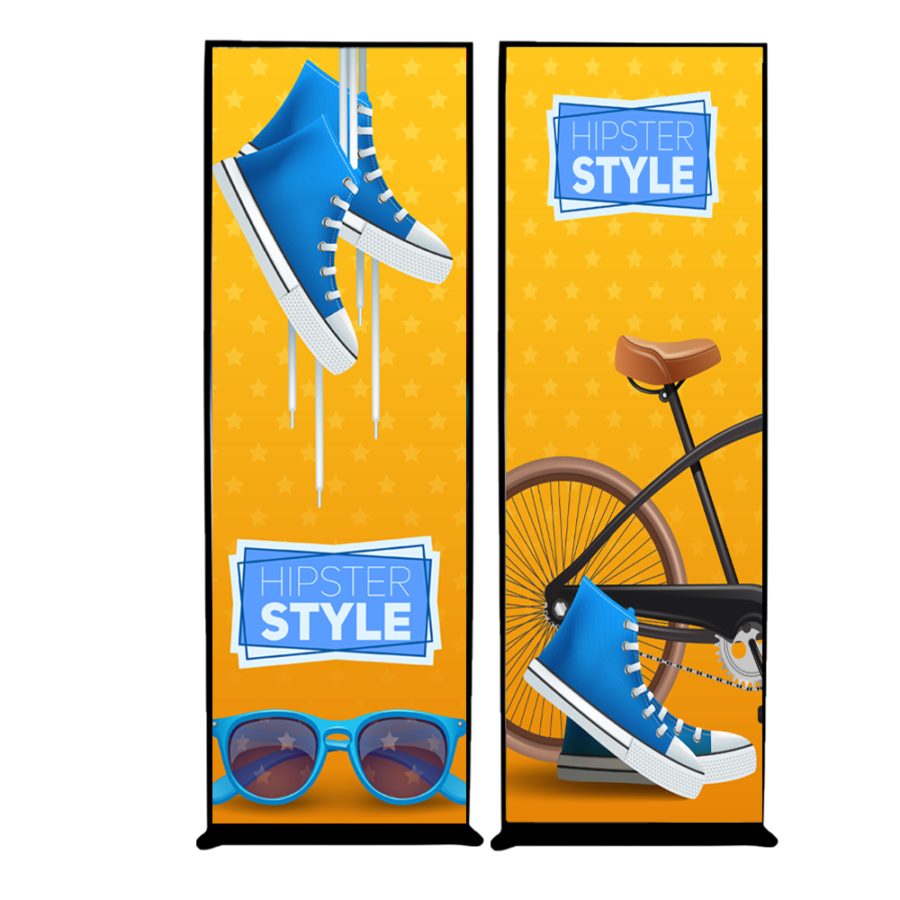 Would you like to learn more about our digital poster or any other display solution? Contact us by calling:
Mr. Tai Hoang - 0933 802 408

Mr. Tu Hoang - 0903 045 711

Ms. Khue Tran - 0902 468 830
Or leave information here.