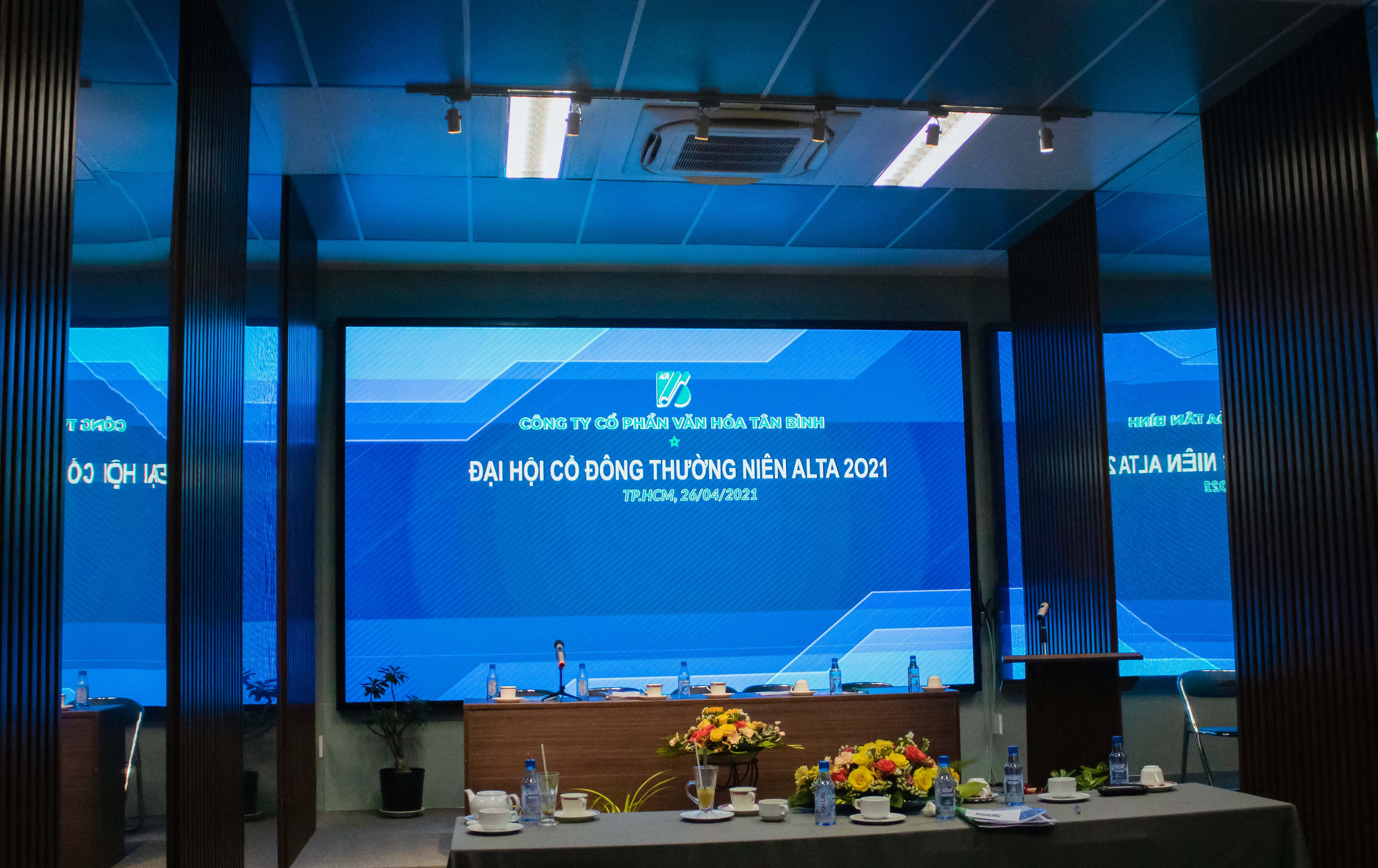 Installing the Conference LED Display
ALTA COMPANY
Alta Media's high-end P2.5 indoor product line offers the ideal combination between excellent picture quality and intuitive usability. The meeting/conference room LED display is an indoor LED product line, like a super large TV. The screen can use slideshows and continuously change the content of images and videos. The screen is suitable for any meeting, conference, or online meeting.
Vibrant display content, Excellent image quality;

Dration, save power;

Not affected by ambient light;

The ability to customize the screen size and shape (curved, perpendicular, flat) as desired.
The all-in-one control system is compact, easy to use and maintain. Equipped with convenient wireless connection, supporting IOS, Android, Window, MAC, etc. Customers who have needs or questions about the product can call the hotline number:
Mr. Tai Hoang - 0933 802 408

Ms. Khue Tran - 0902 468 830
Or leave information here