LED POSTER: APPLICATION ANYTIME, ANYWHERE
LED poster with its outstanding advantages has developed and spread rapidly in the marketing market. The LED poster is a highly versatile device that you can use in any event, anywhere. They are now widely used as an alternative to traditionally printed posters.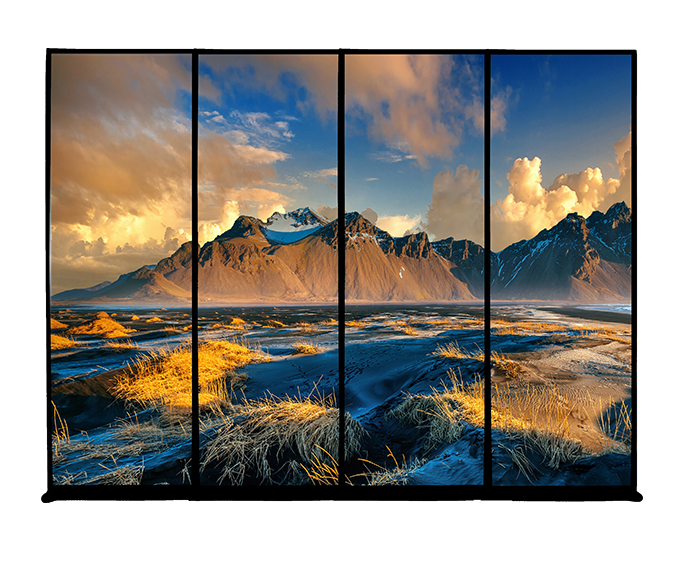 Advantages of LED posters 

The LED poster is a form of advertising used both indoors and outdoors, acting as a real salesman. Because it allows conveying all the information about the products and services of a brand. Inherit the display effect of the LCD screen, but LED poster is more convenient and easier to use.
It can be moved anywhere, plug and play, without cumbersome installation procedures.

There are many ways to use LED posters, such as vertical, hanging, and screen-coupled, to meet different needs for a novel visual experience.
LED posters (digital posters) can be used for many purposes. It can be used as a separate display for informational purposes. Or can be used as an advertising screen, displaying videos, still images promoting businesses, attracting customers, giving messages, announcing a promotion program. Or you can also assemble a large HD display using the video wall function to decorate your store or during events.
Digital poster with the advantages of flexibility and high resolution makes it a perfect fit for areas such as shopping malls, retail stores, conferences, weddings, hotels, airports, trade shows to trade, galleries, museums, reception halls. In general, they can be used for commercial or informational purposes.
LED poster for commercial use

In the mall, among so many brands, what will make customers notice your products? They might walk into your store and walk around and then walk out. Let the LED poster change their attitude and decide what they take back when they leave.
What can influence consumer behavior is:
First, your product must be visible.

Second, the product is good looking and attractive.

Third, create a comfortable psychology, not cause discomfort to viewers.
In other way.
Your store or ad should be eye-catching and stand out from the stores next door.

The effect of the ad needs to be detailed, clear and compelling.

The brightness and color of the advertising media must be appropriate and moderate.
LED poster completely meets the above requirements. With vivid, sharp images, their manageable size and ease of movement make them ideal eye-catchers. Presenting a visual product promotion video is more persuasive than clichés about the product's benefits. They are used to broadcasting ads about the latest product launches or brand promotions and discounts.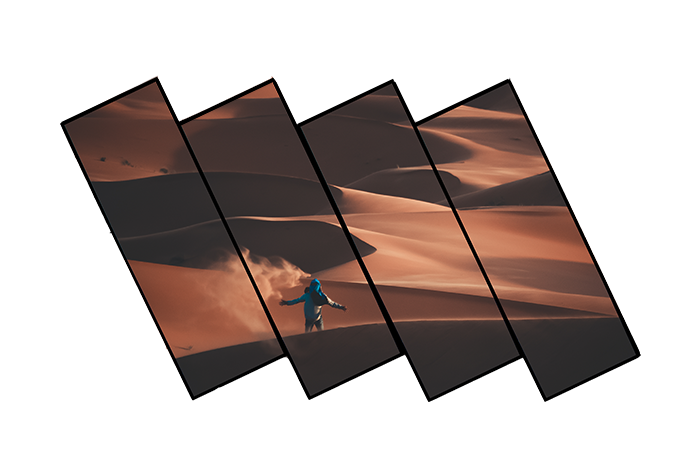 LED poster for informational purposes

Digital posters can be used to issue urgent announcements and instant messages; the release of shopping guide information and support service information. A commonplace you see it is at airports, piers, and non-commercial purposes. Instead, these display devices are used to display information and travel schedules for the day. They are also used to display important information such as delayed announcements or information about discounts and promotions
The same can happen in hospitals, clinics, reception halls. Although it is also used to display advertising, it mainly displays medical examinations or meeting schedules.
The special feature of Alta Media's electronic posters is that they can be used as a standalone, or you can combine them to a large LED wall. Besides, it is possible to customize various content on each poster or the same content on posters and place them in different locations around your store. It's up to you, and we can customize it for you.

Would you like to learn more about our digital poster or any other display solution? Contact us by calling:
Mr. Tai Hoang - 0933 802 408

Mr. Tu Hoang - 0903 045 711

Ms. Khue Tran - 0902 468 830
Or leave information here.
See more about our products and services.