THE FUTURE OF MARKETING IS AR
Every technology innovation opens the door for marketers to experiment with new ways to delight customers. AR has become a new marketing trend that every brand cannot ignore because of the outstanding features that this technology brings to products and services.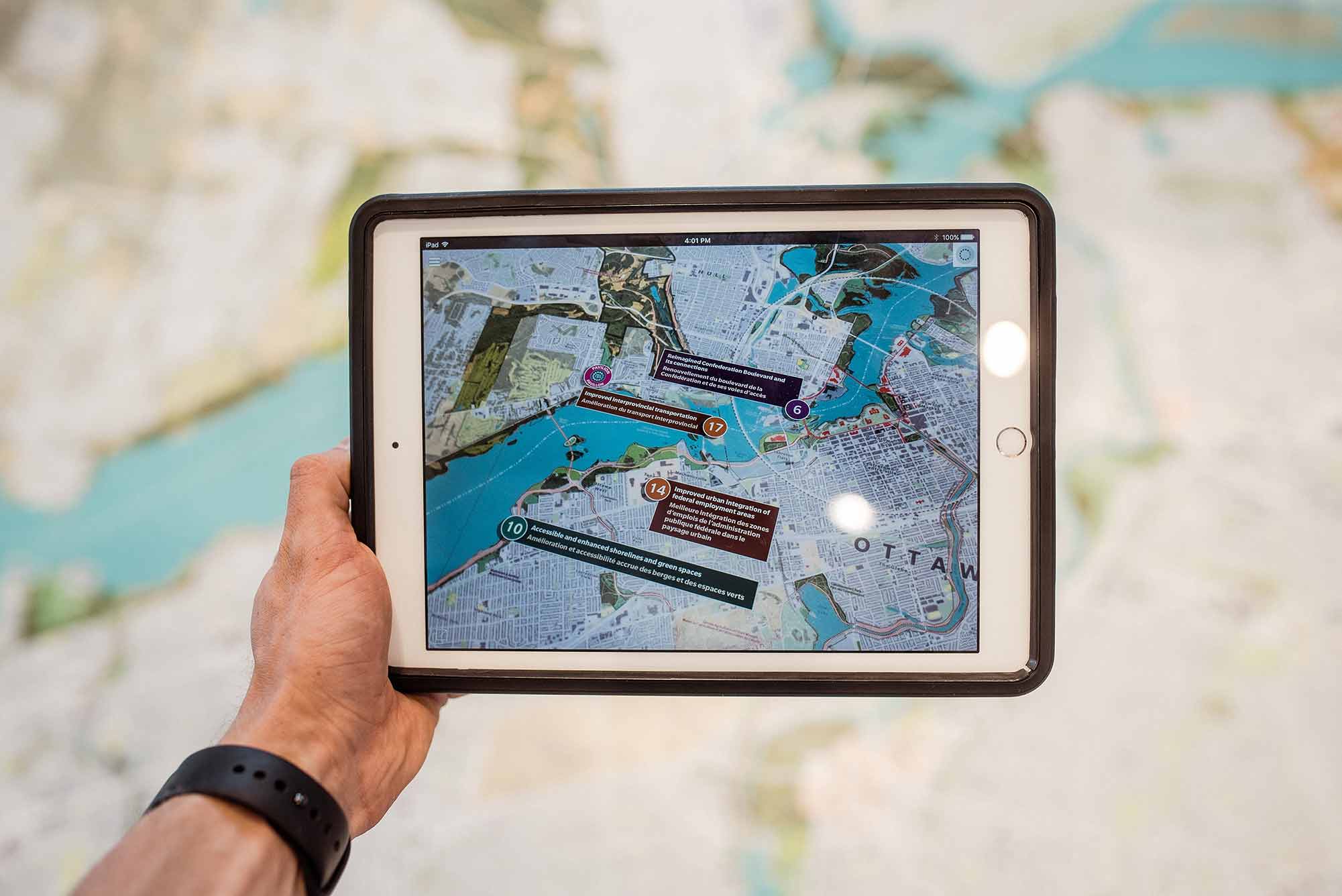 Officially appeared in the 90s and built based on VR (Virtual Reality), AR is considered an important step forward in the field of technology. Unlike VR, where a simulated space is created through 3-D glasses, AR allows users to see objects in the real world through an electronic device, adding virtual details to the real world. From Pokémon Go, brands pay more attention to the unlimited variation of AR when applied to different fields. Today, this technology is covering all industries and fields from education and medicine to retail, e-commerce, entertainment, etc.
Marketing with augmented reality
Augmented reality (AR) is an emerging trend in sales and marketing strategies, one that allows brands to offer customers unique experiences with the convenience of using their mobile devices.
Mobile has become one of the most important media through which consumers interact with brands and make purchasing decisions. AR provides a tool for driving sales and enhancing brand equity through mobile devices.
Strong visualization, the ability to convey ideas through images in an interactive way, is the top reason why AR is such a good application for marketing. In addition, AR also has flexibility with high variability, always innovates, awakens curiosity, and is especially highly personalized, so it creates a better and more exciting experience for customers.
Augmented reality solutions are easy to use, accessible, and increase user-brand engagement. With AR, it's easy to show customers how to use a particular product or service without having to spend hours reading manuals. Communication can also be enhanced in some specific industries, such as real estate. Buyers can make virtual visits to properties without having to travel far and waste time.
Even more interesting is that it can create a sense of ownership for some products for the user before the purchase is complete. For example, if you mostly try on some sunglasses, and you want to see them on your face through the screen of your laptop or smartphone, then you are more likely to complete the process and order them. This can happen to clothe, furniture, and even cars.
Brands incorporate AR into their marketing strategies to attract and retain customers
noticed up to 40% higher conversion rates
Marketing trends using AR

AR provides solutions for many types of businesses in different industries. The benefits of augmented reality in marketing are endless. AR sales tools can allow customers to view and interact with products in the detailed way they desire, from high-level overviews to detailed inspection of individual components. Augmented reality gives customers more access to the information they need to make decisions.
Soon, AR is expected to be a widely applied marketing method in the retail industry because of bringing new and exciting experiences to users. Besides, the combination of AR and AI (artificial intelligence) is also considered a trend for businesses. This combination brings innovative changes and helps businesses solve current difficulties.
Alta Media provides AR marketing solutions for brands
Augmented reality is seen as one of the driving forces behind sales and marketing innovations over the next decade. Using AR, forward-looking businesses will be able to enhance the experience they provide to their customers, resulting in increased business opportunities and sales. This emerging trend is changing the marketing and sales game, becoming one of the main choices among B2C markets.
Mr. Tai Hoang - 0933 802 408

Mr. Tu Hoang - 0903 045 711

Ms. Khue Tran - 0902 468 830
Or leave a message here.
See more about our products and services