ENHANCE YOUR CUSTOMER EXPERIENCE WITH ARTICLE REALITY
What will marketers have to do to entice customers to shop? And what compelling customer experiences can they bring to consumers? The difference in business may lie only in technology to enhance and target the experience of each customer. AR immerses users in an immersive, multi-sensory environment that offers an unprecedented level of interaction.
To connect consumers' emotions with the brand, what marketers have done over the years is to bring images and sounds to customers. Television and digital video have done this well. But as technology continues to advance, the customer experience is shifting from what people see to what they experience.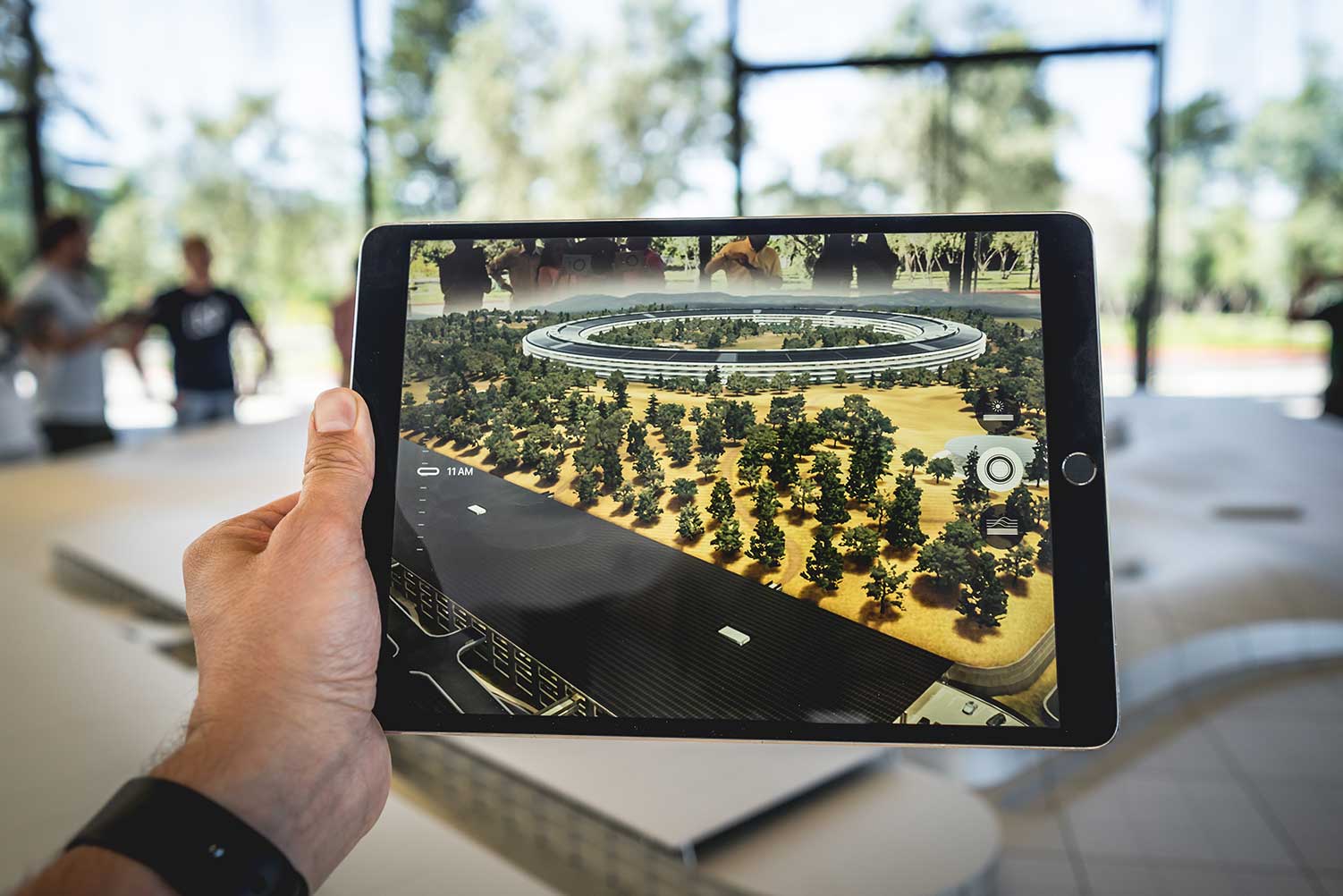 Augmented reality in marketing
 Augmented reality (AR)   technology is present in the marketing field in general and the advertising industry in particular as a new breeze in interactive advertising. It allows brands to offer customers unique experiences with the convenience of using their own mobile devices.
The better the experience, the higher the customer's trust and attachment to the brand. In addition, paying attention to the customer experience is also a way for brands to improve services and products. AR provides a tool to enhance brand equity through mobile devices. Brands can use AR to allow consumers to try on products before they buy, with augmented shopping experiences becoming increasingly common. 66% of shoppers say augmented reality increases their confidence that they are buying the right product.
Through mobile technology, AR has emerged as an innovative tool that allows brands to have virtually unlimited opportunities for three-way interaction with consumers on their mobile devices. Augmented reality customer experience is a new digital experience that turns the customer journey into a visually rich, interactive experience
Enhance customer experience with AR
E-commerce is growing day by day, however, there is a big barrier in the mind of customers about shopping online - people cannot try products before buying. Return rates in e-commerce are about five times higher than in brick-and-mortar stores.
Thankfully, AR can solve this problem. AR will allow users to scan and space and objects, thereby adding the visual elements they want, such as trying on clothes, glasses, even furniture. Companies can use AR to visually present products to customers and significantly increase customer satisfaction.

AR technology can display on the screen a vivid 3D image of the product, along with information about brands, products, brands, manuals.
Interactive packaging technology
If flyers, posters, invitations... have become boring and unattractive, the application of AR technology will make the customer's experience with your printed products more interesting. AR will allow scanning image content to create interactive touchpoints between brands and customers in the buying journey, thereby increasing the brand's sympathy and brand recognition.
Interact and attract your customers
AR is the bridge between the real world and the virtual world as a more perfect, unique, and practical solution that turns a mere store into a place to fully enjoy the shopping of many people. Augmented reality technology helps to bridge the gap between the user and the product, increasing the interaction between the consumer and the product.
With companies always looking for new and innovative ways to reach consumers, AR is proving to be a powerful tool for storytelling, product visualization, and consumer interaction. AR is slowly becoming an exciting part of many customers' journeys. So augmented reality can enhance your customer experience, and you're ready to incorporate them into your marketing strategies. If you have any questions or need advice, please let us know by contacting:
Mr. Tai Hoang - 0933 802 408

Mr. Tu Hoang - 0903 045 711

Ms. Khue Tran - 0902 468 830

Mr. Phong Nguyen - 0902 468 815
Or leave the information here.
See more about our products and services.