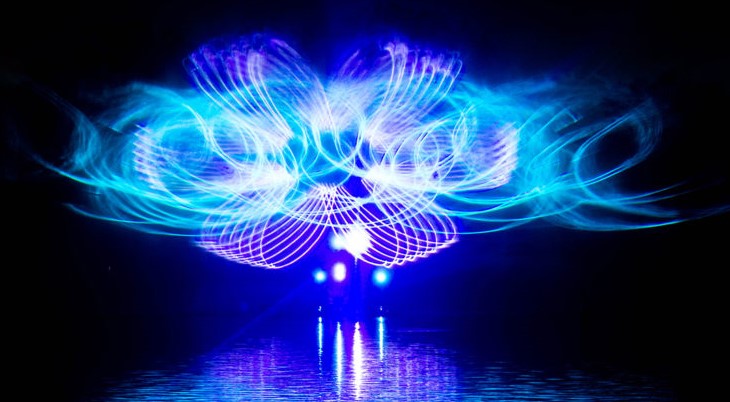 "DAM SEN LAKE SHOW" WAS REPORTED BY INTERNATIONAL MEDIA
Dam Sen Lakeshow is an impressive project that just launched on December 31, 2020, and is performed daily at Dam Sen Cultural Park. The project is an excellent combination between water screen technology and high-class water music staged and installed by Alta Media..
A large-scale water screen system with a width of 40 meters and a height of 20 meters. It has a fan-shaped uses projection device from Christie Digital (USA) with an extremely large capacity, accurately calibrate the images. From water that can instantly be turned into a screen and project videos and lasers with sharpness. It is possible to create amazing visual illusion effects that will fascinate audiences.The project was officially introduced by Christie Digital on their website and fan page. Michael Bosworth, executive vice president, Enterprise, Christie said: "We are pleased that Alta Media has chosen the Christie HS Series to power the water screens for this large-scale outdoor spectacular at Dam Sen Park".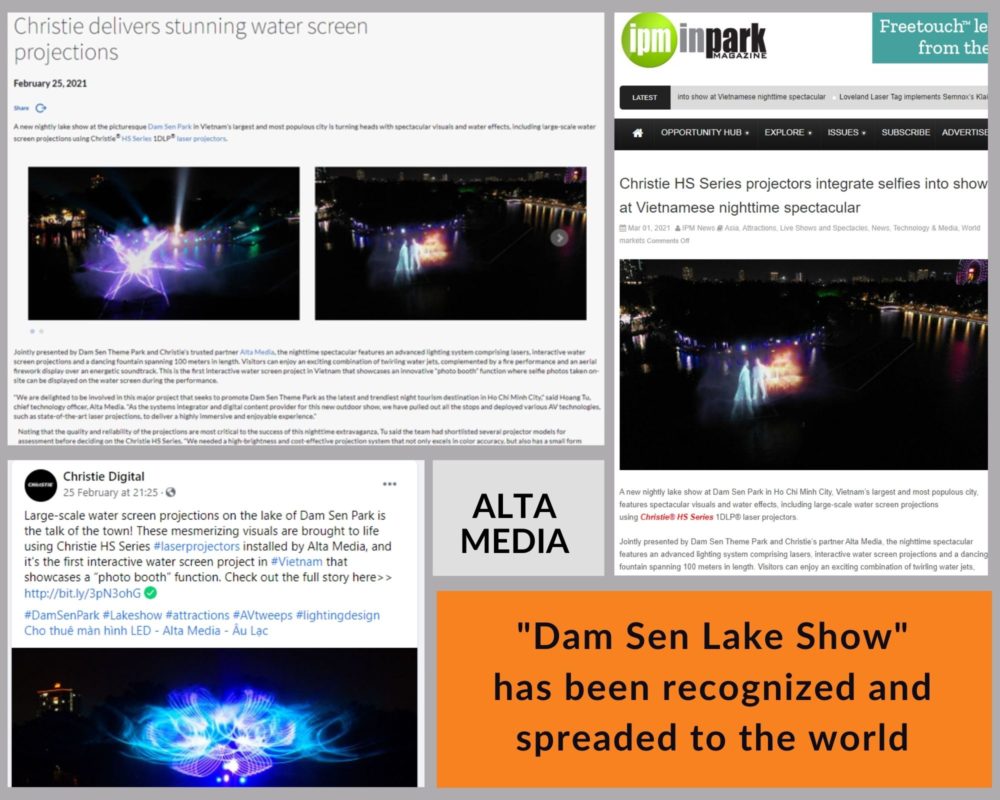 International media coverage on Dam Sen Lakeshow
The project was also reported by Inpark Magazine (a USA publication providing information on the latest activities in amusement parks, water parks, home entertainment centers, and attractions). InPark Magazine introduced this as the first interactive water screen project in Vietnam with the innovative "photo booth" function, where selfies taken on the spot can be displayed on the water screen during the process performances.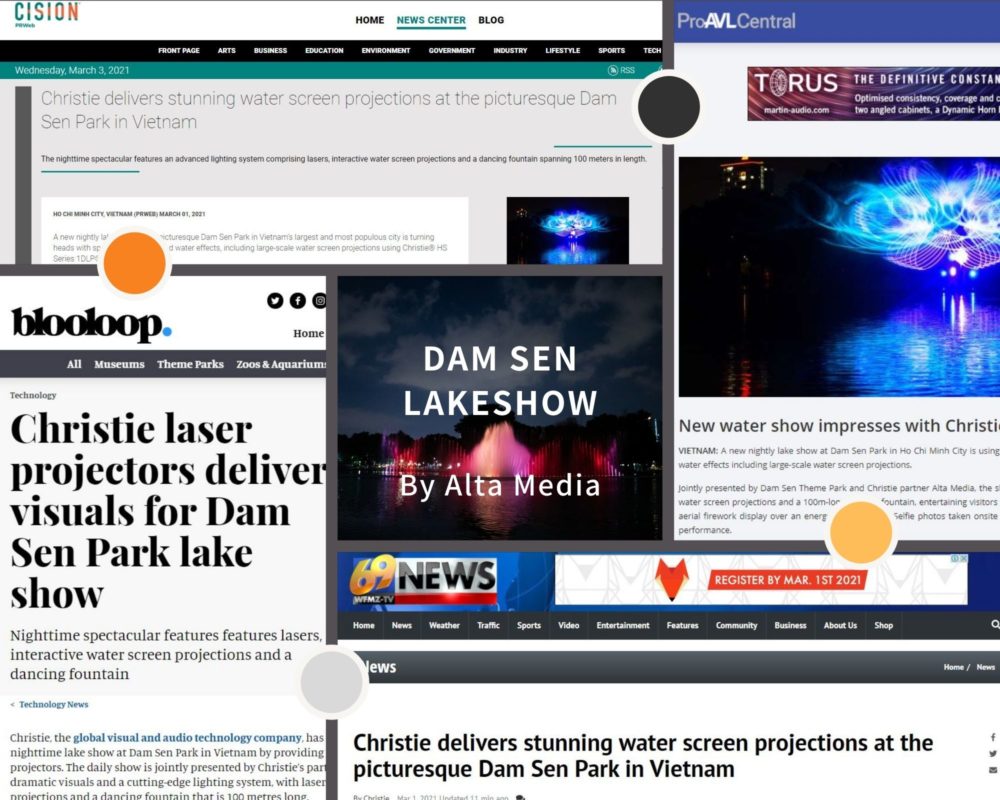 Besides, the project has also been reported by other international media such as Blooloop– the world's leading online resource for professionals working in the field of attracting visitors;Cision PRWeb – the leading company in the field of online news distribution and disclosure;ProAVLAsia – provides updates on new product launches globally; 69News WFMZ-TV – đindependent television station in Pennsylvania, USA.
Dam Sen Lakeshow water music performance system, when put into operation, has met the increasing entertainment needs of "fastidious" viewers. The show truly offers incredible interactive experiences, is a great entertainment suitable for all audiences. Alta Media would like to thank Christie Digital's equipment for making our performance project splendid and grandiose. With the background of experienced human resources and the "willingness to play" in the technology investment of Alta Media, next time we will create new and more unique projects./.