DAM SEN LAKESHOW - BREATHTAKING ATTRACTION
Dam Sen Lakeshow is a super impressive water music performance during the new year season in 2021, only available at Dam Sen Cultural Park. With elaborate staging from 3D mapping project experiences, lasers, fire, fountains, and music, the show has brought visitors the most wonderful and complete New Year's Eve moments.
It is no exaggeration to say that the Lake show is a "symphony" between fire, water, sound, and light. All of these create a unique and unforgettable performance. The show is dramatic happenings and impressive content that visitors do not want to miss any moment! It is a project planned, designed, and constructed by a team of programmers Alta Media. It takes us to spend two months to keep up the progress of serving the 2021 New Year.
Great investment & staging
A series of the most advanced sound and lighting technologies have been applied in the water music performance area. In front of visitors is a 100m long stage floating on the water with lasers through the night, making the space brighter and full of colors. The light as the artist continuously paints mysterious and interesting scenes. Colorful lights like dancing next to a water jet can be up to 40 meters high, giving viewers feelings of ups and downs.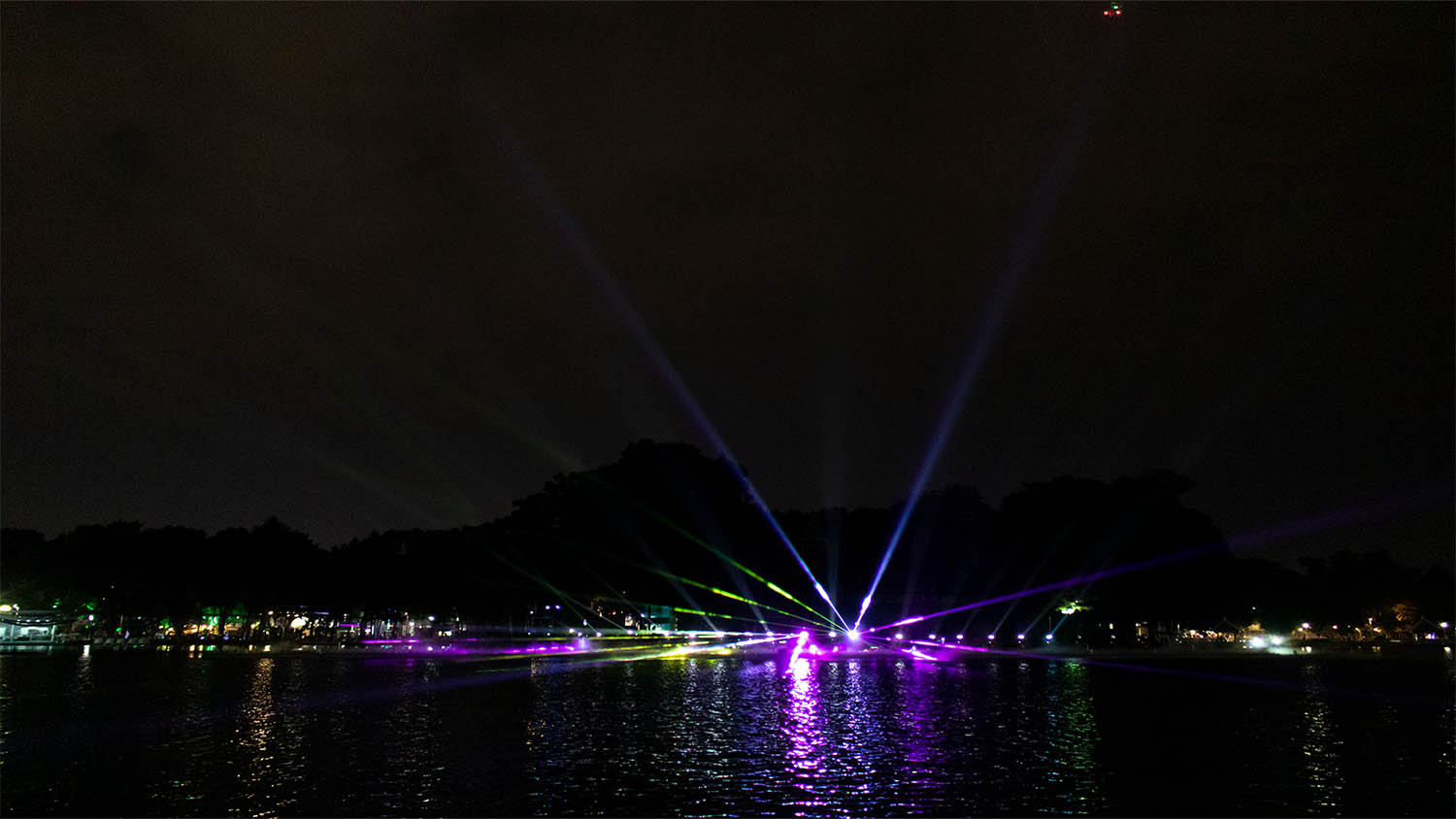 The show with mysterious things unexpectedly brings visitors from feelings full of suspense and anticipation to moments of bursting and amazement. In the lively music of the Belgian quality sound system, the water "dancers" seem to sublimate in each dance step. The melodies are soft and gentle, and powerful, making the audience unable to stop paying attention. Viewers are immersed and admired the magical beauty with a range of modern, most advanced technology in the world in sound and light. Besides, the image of a beautiful country of Vietnam with many famous places and landscapes; and the historical trophy of the heroic Bach Dang River battle is vividly and fancifully depicted on a giant 20 meters high and 40 meters long "water screen" that makes visitors unable to take their eyes off.
On New Year's Eve to welcome the new year 2021, Lakeshow Dam Sen water music works in harmony with a low-level fireworks display in 15 minutes. All elements like blending into one, combining ingenuity and sophistication, creating a great art space, a perfect picture that is difficult to describe in words.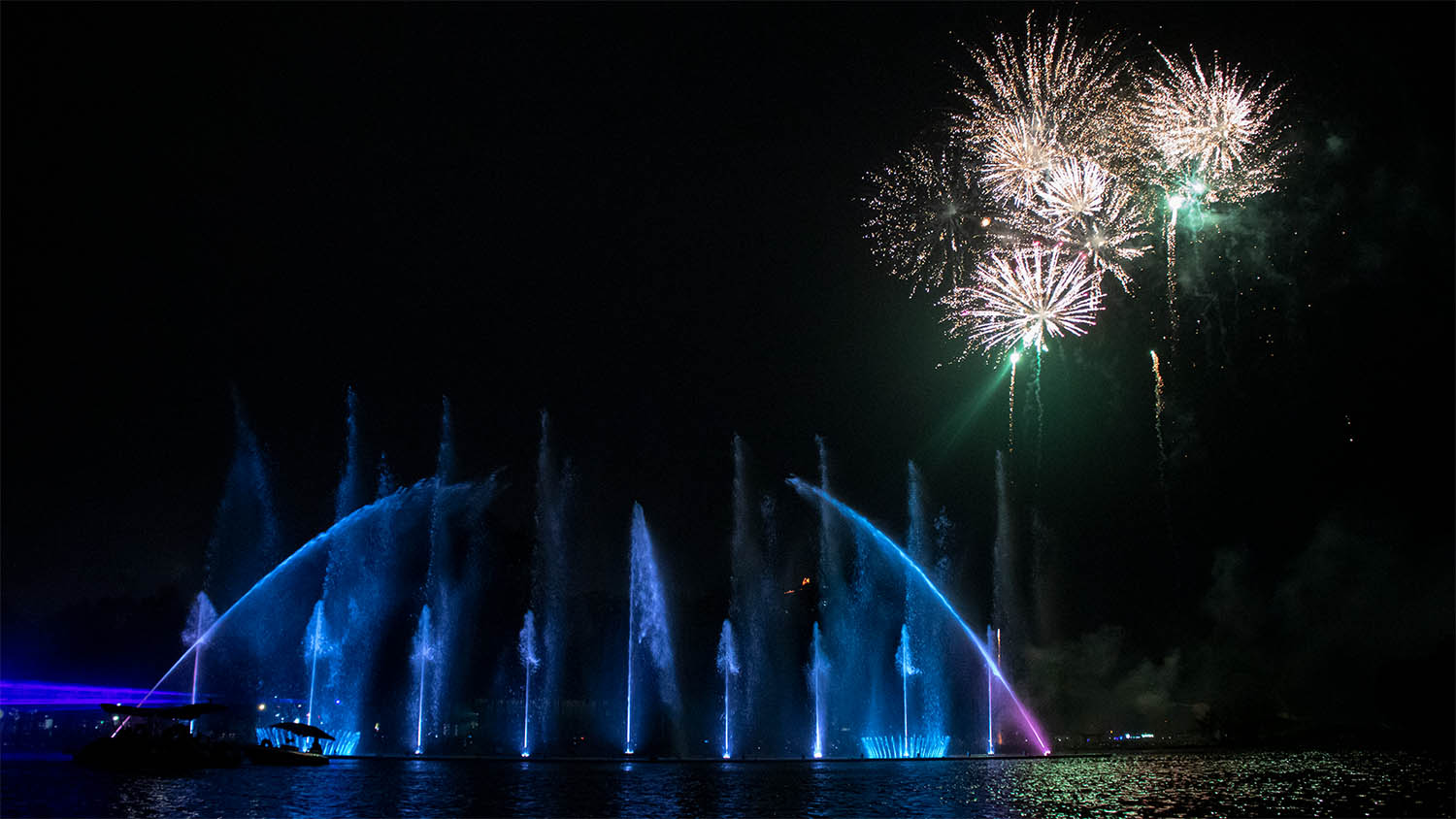 Tet 2021, visitors can choose Dam Sen Cultural Park to play and experience unforgettable impressions.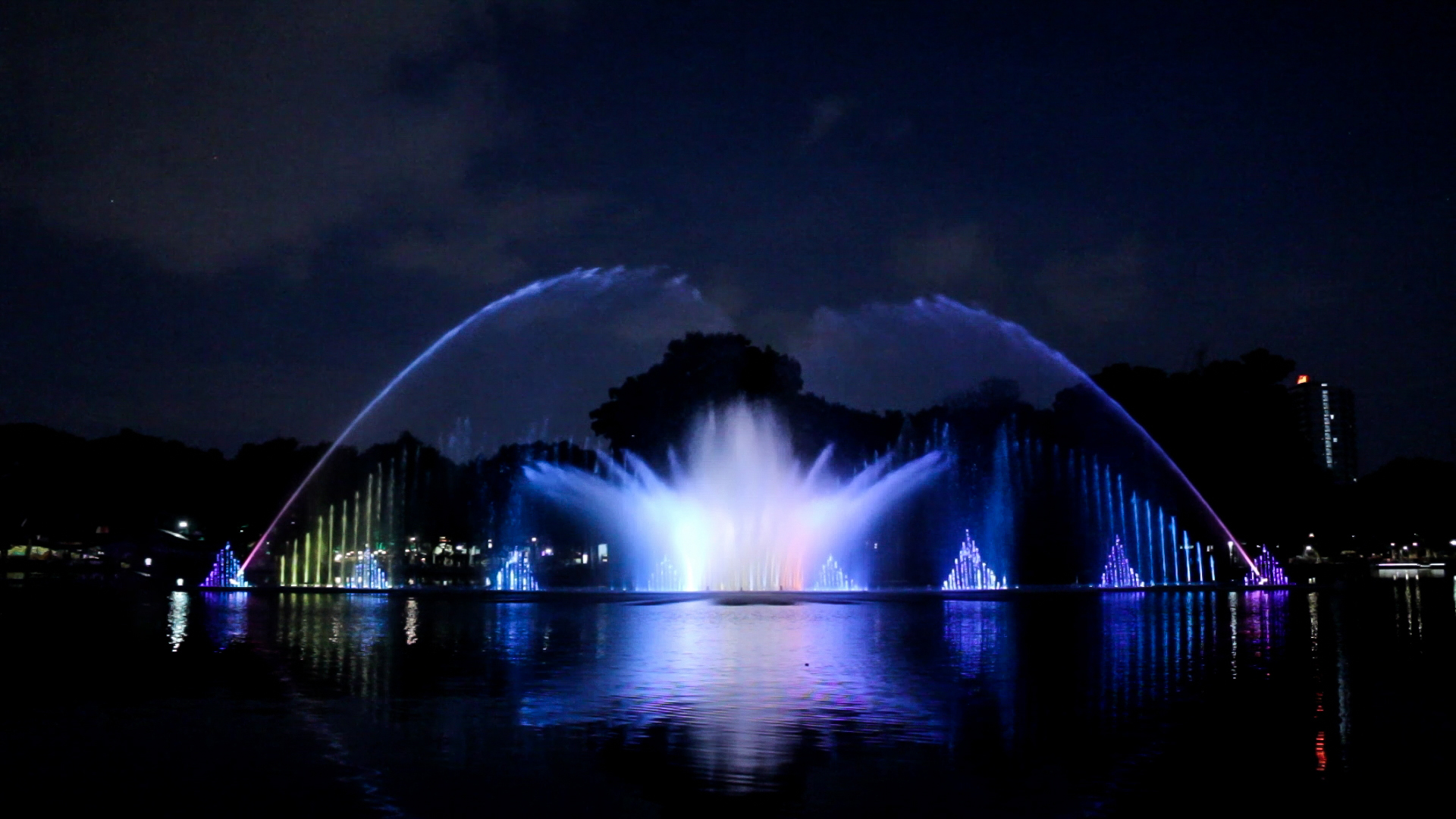 COME AND EXPERIENCE THE EXTREMELY CREATIVE VIEW
—————————————-
Dam Sen Lakeshow project with a total length of 100 meters. It is a combination of a dancing water system of more than 60 meters long, with a water spraying height of more than 40 meters using water music performance technology from Singapore.
Besides, combining with water screen projection technology from the US with a large capacity water screen system with a length of 40 meters and a height of 20 meters. It still; combined with an intense laser light system, fire column system, smoke generator, and quality sound system from Belgium. There will be 4 shows daily at 11:00 am 15:00 during the day, and 19 o'clock and 20 o'clock in the evening.