INTERACTIVE SAMPLING ROBOT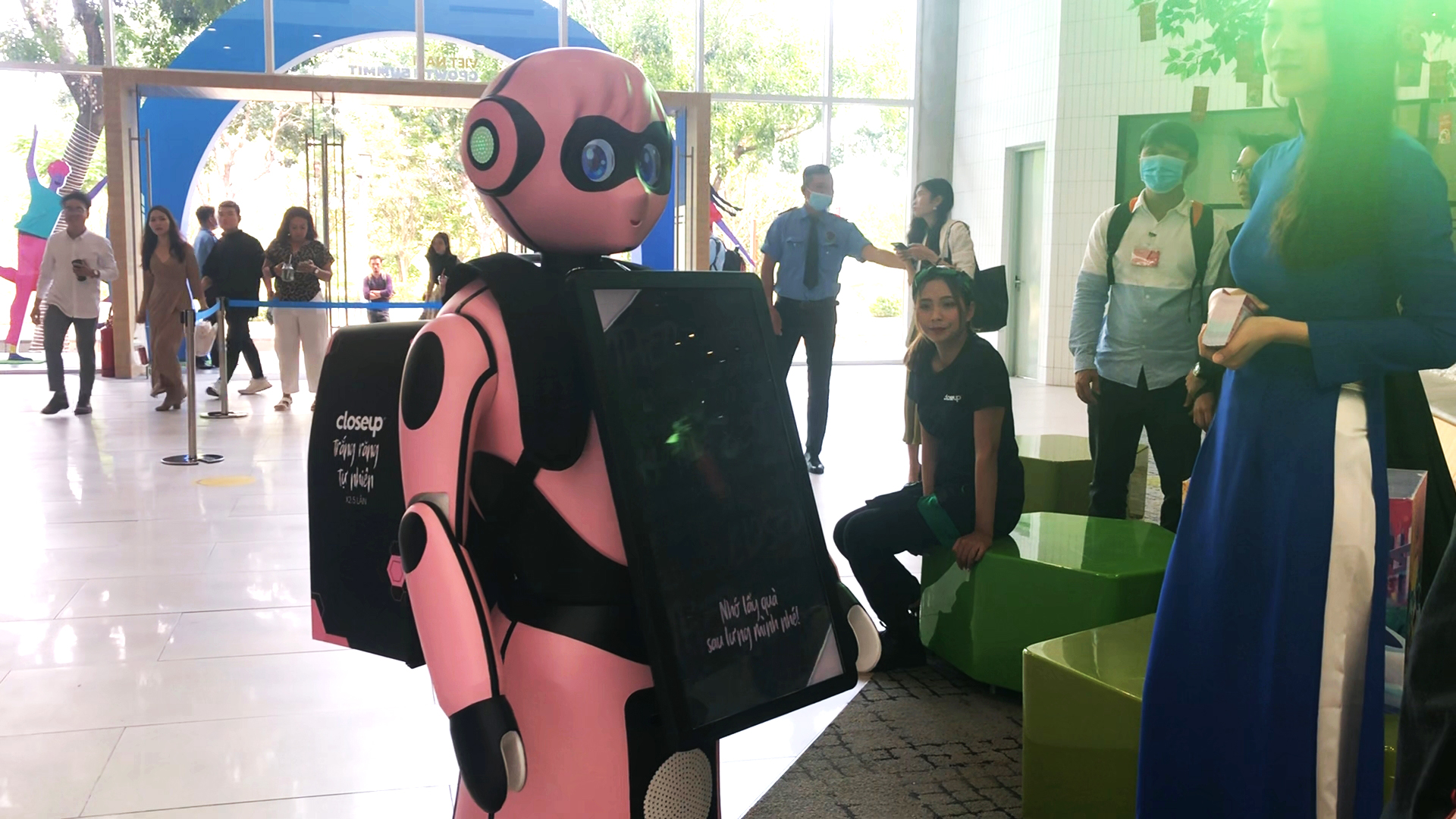 In today's competitive business environment, being able to attract, serving and sastifying many customers is the key to business success. A satisfied customer is more likely to become a loyal customer. As consumer expectations continue to shift to technology-based experiences, the retail industry has no real choice but to change to meet that.
Now with robots, it's easy to have an enjoyable, impressive shopping experience for both new and existing customers:
Interact with visitors at a fair or conference

Make visitors feel curious and attracted to your brand
Automate processes, freeing up crucial staff time

Provide information and recommendations through rich media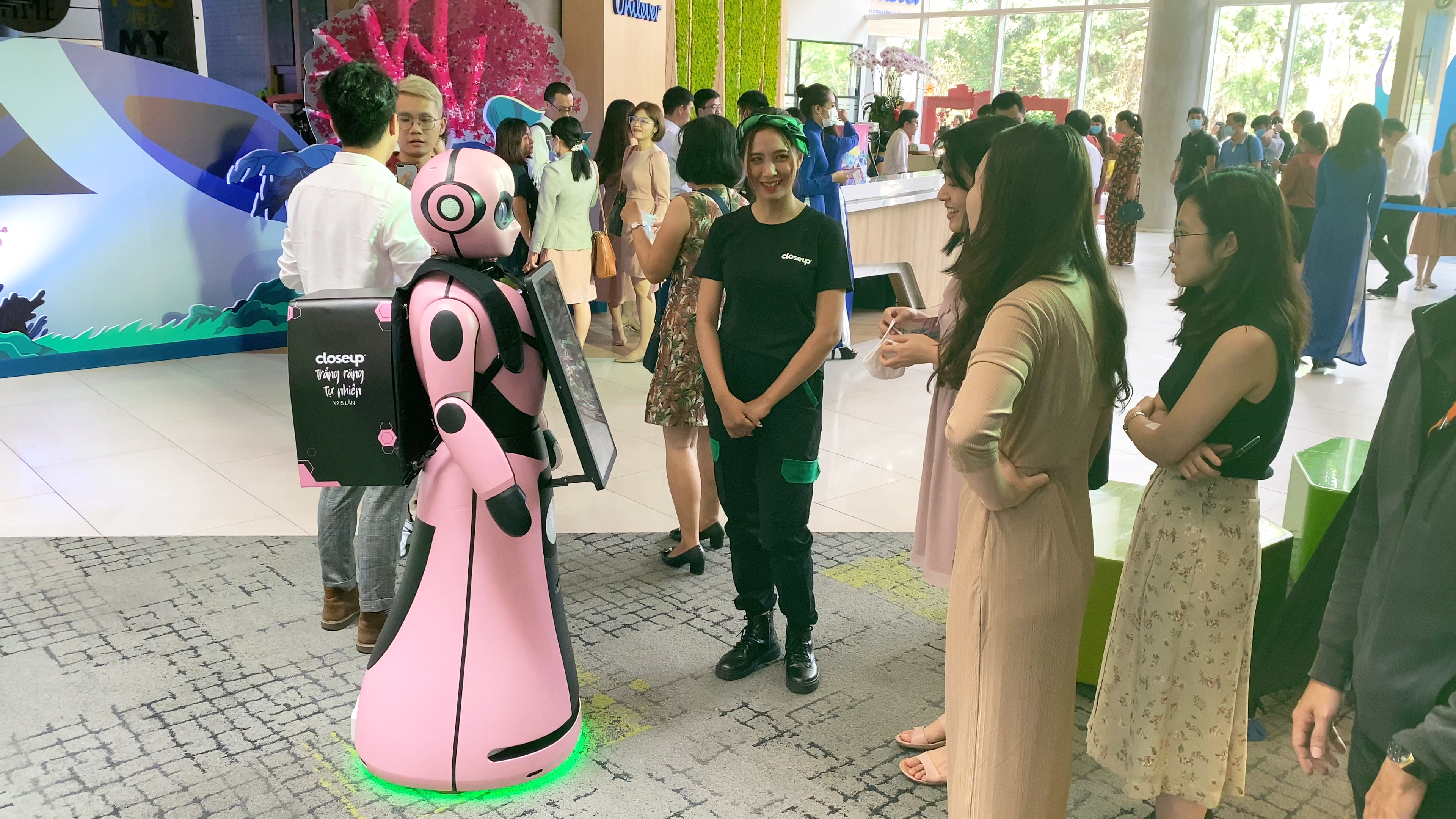 Robots innovate the shopping experience
In association with Closeup Vietnam, Alta Media introduces a new solution for the future of the retail industry – An interactive sampling robot. Maybe for many people, only direct interaction can bring a sense of connection, but Covid-19 has changed that. The top priority of consumers today is to ensure distance and limit close contact. This robot is the solution to automate the sample delivery process. Non-touch, non-contact, ensuring safety for both customers and staff while allowing for a real-life interactive experience.
In addition to improving productivity, this robot can create an exciting buying journey for customers. Robots recognize users, interact with them, and create a sense of a real-time shared and connected experience. Through the integrated camera, the robot can detect, greet, and interact with customers. It can detect faces to recognize customers' smiles and take their photos. Also, the robot can detect and avoid various obstacles.
---
Robots combine Artificial Intelligence
---
Greet new customers.

Take a photo.

Provide information.

Sample delivery.
The project was launched before the phase of the request for implementation of anti-epidemic measures Covid-19
All processes are completely automatic and the robot can work continuously for 24 hours. This helps to reduce stress for employees when facing customers, helps customers receive the best service, providing a non-discriminating experience between customers.
Main features

Integrated camera to scan environment, detect customers, trigger new chats and take a photo

Loudspeaker, through which the robot can speak with your chosen voice and language

The screen displays additional information 

Sample cabin and automatic delivery system

The magnetic encoder offers smooth movement, plus a customizable stand for optimal grip, stability, and vibration control.
Similar to how personal computers and smartphones have changed our lives. Robots (like Gradbot in Graduation online) are no longer the machines we often see in science fiction movies. They are becoming more efficient and cost-effective. Robots are a solution that can help cut costs while maintaining the best quality of service and allow employees to focus on work that brings more value./.