ALTA MEDIA PROVIDES ALL LED SCREENS FOR SUPER WEDDING PHAN THANH - PRIMMY TRUONG
The super wedding between the two great families Phan Truong is definitely the hottest event in early 2021. Alta Media is honored to provide the entire LED screen system for this great event of the couple Phan Thanh – Primmy Truong, contributing to creating a sparkling, majestic wedding party space and leaving an unforgettable impression for the wedding party costs more than 20 billion VND.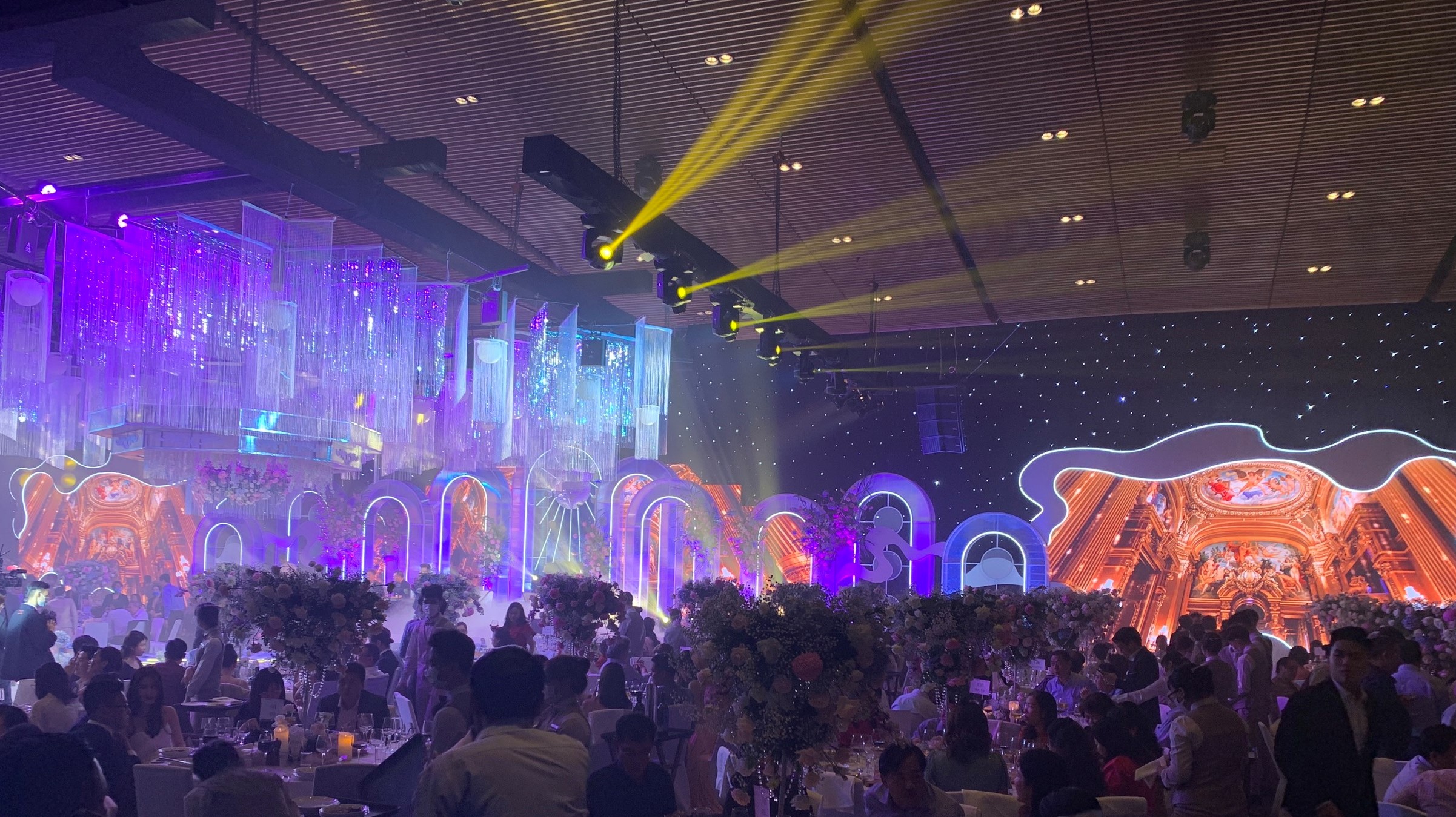 On the evening of January 29, the wedding party of young Phan Thanh and bride Primmy Truong took place at the most luxurious wedding convention center in Ho Chi Minh City. With the participation of more than 1,000 guests and all of them are the most special guests of the rich kid world, giants, singers, actors. This is exactly a super-rich wedding party.

The wedding ceremony is decorated with sparkling crystal lights, fanciful, changing with the music. The wedding reception is designed luxuriously, classy with lots of fresh flowers and expensive candles with the main color tone of blue – the favorite color of the bride Primmy.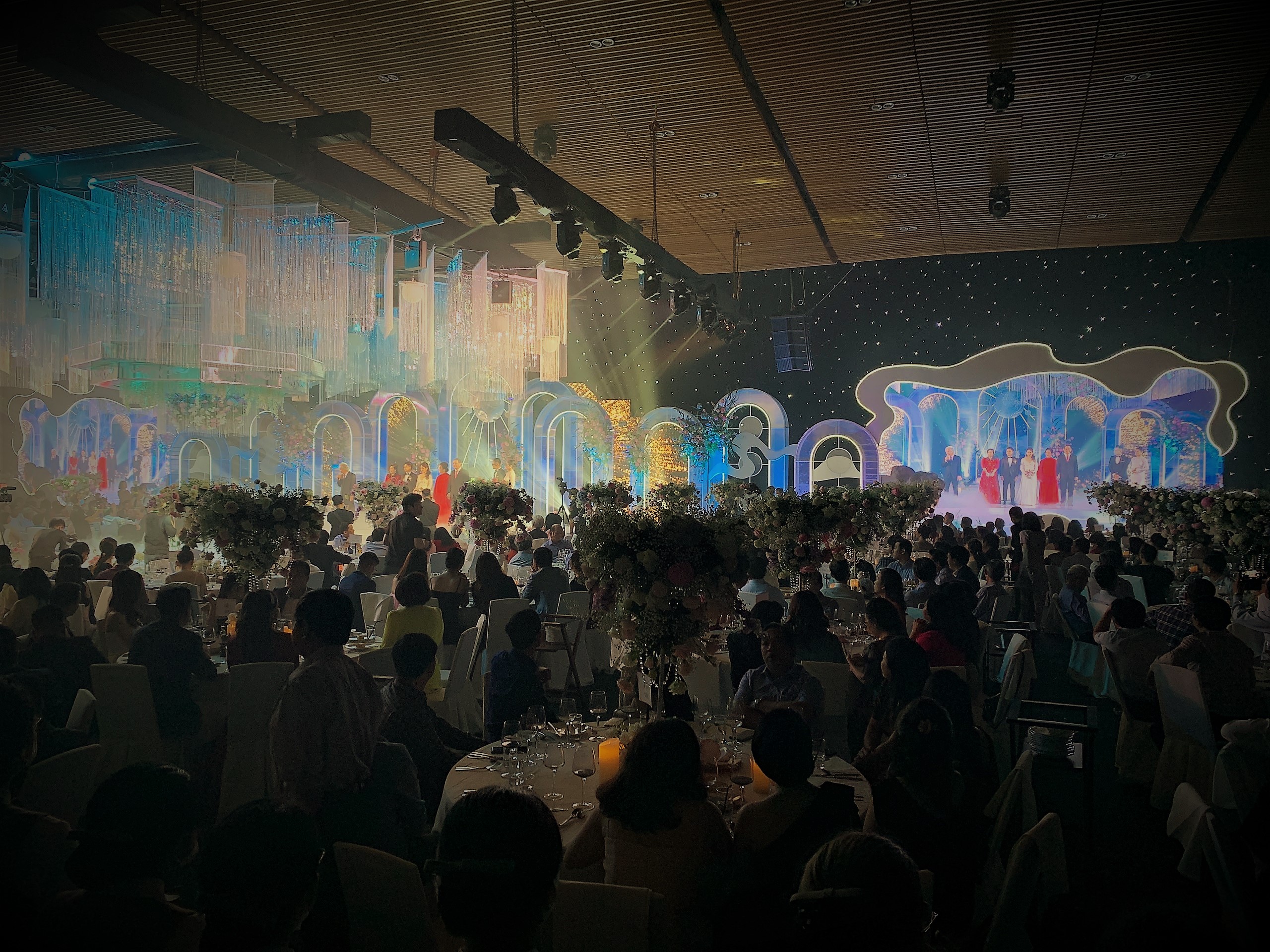 The LED screen system installed by Alta Media is honored to contribute to the luxury and grandeur of the super wedding. It is a unique combination of art and technology, decorated according to the cosmic concept with clouds, sky, night stars, planets that make guests feel lost in fairy space. The stage with 100 meters LED screen system installed inside the banquet hall brings beautiful images, wide viewing angle to help guests, regardless of sitting position at the wedding hall, can watch the whole ceremony wedding. The product deployed here is Alta Media's P3 series, an indoor LED productcapable of maximizing interaction with outstanding image quality with high brightness and a wide color gamut.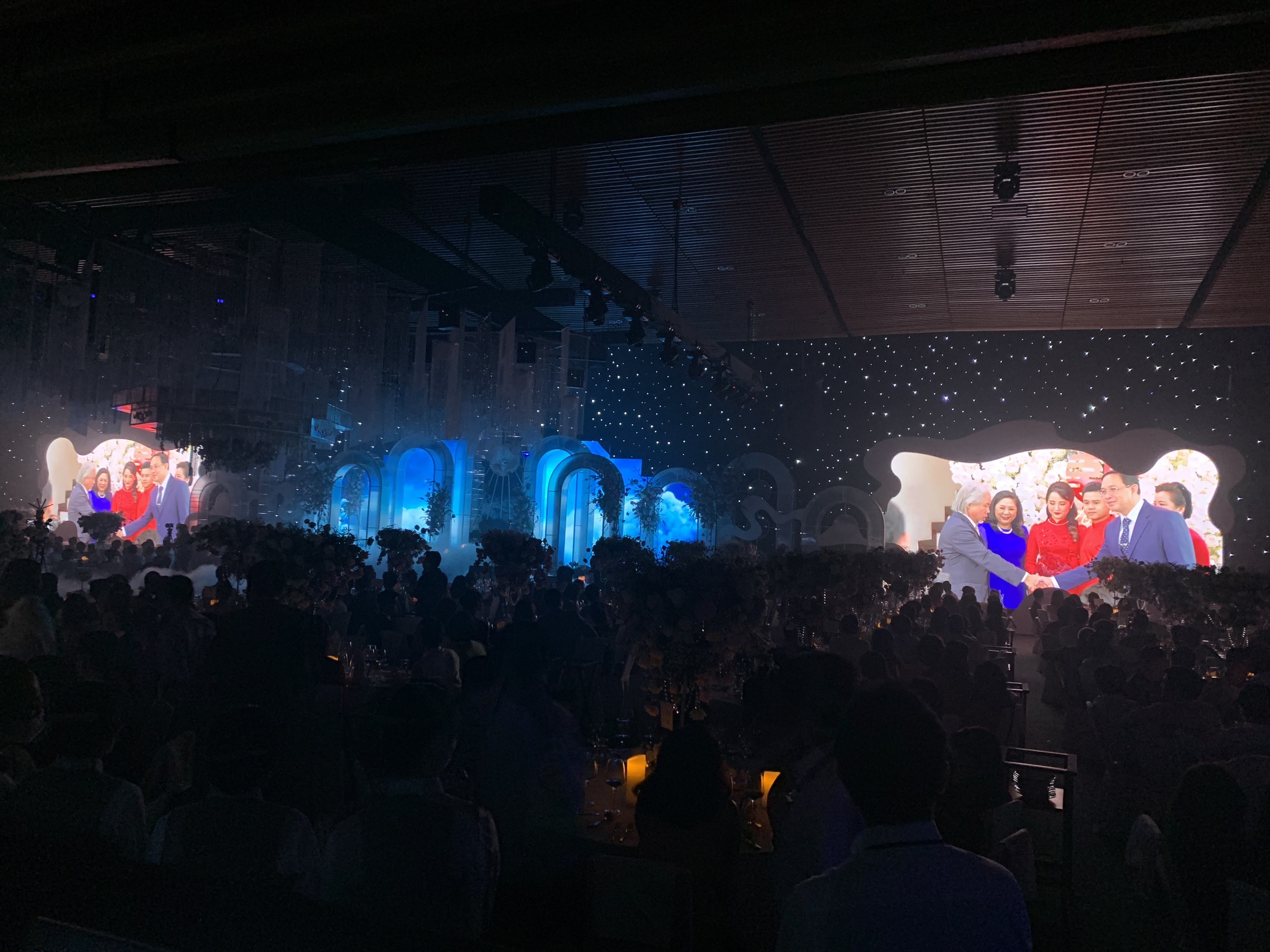 Not only attracted attention by the enormous investment, but the wedding also received widespread attention by the array of guests coming to the wedding. All information about the wedding at the bride's house has been updated and discussed by the online community for the past few days. The wedding of Phan Thanh and Primmy Truong deserves to be at the top of the most spectacular opening event in 2021./.