IMMERSE YOURSELF INTO FUTURE TECHNOLOGY WITH ALTA MEDIA AT MMA INNOVATE VIETNAM 2023
Within the framework of the MMA Innovate Vietnam 2023 event, Alta Media has cooperated with Unigons to bring the most modern projection system. With advanced technology, Alta Media has made a strong impression on attendees, bringing wonderful visual experiences to more than 2,000 attendees.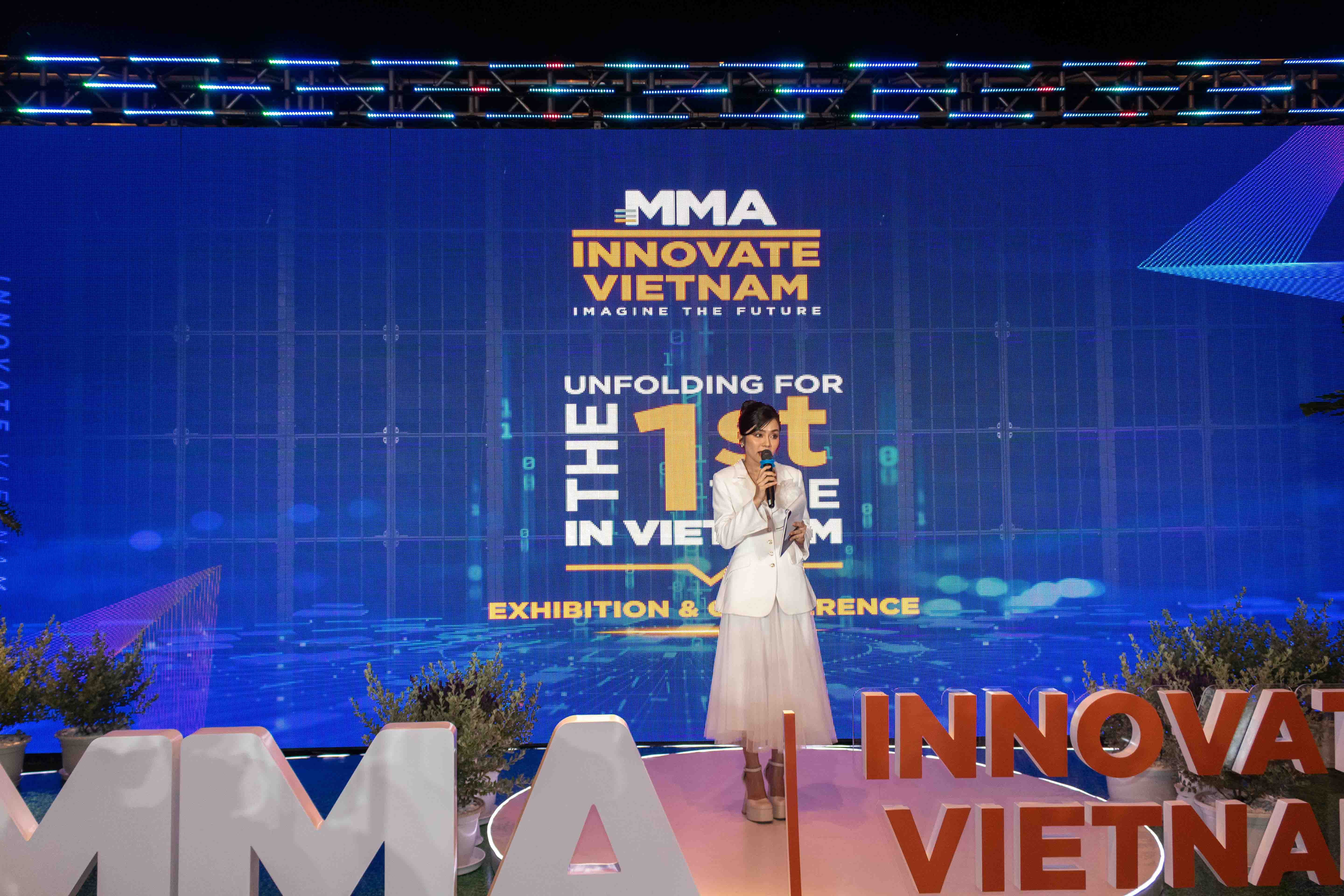 On September 29, 2023, a unique event combining a conference with an exhibition on technology in the marketing field took place at InterContinental Saigon. Most notably, the program brought together major multi-sector domestic and international brands. This is also the first time MMA Global has chosen Vietnam to host this unique event in Asia. With its honor, Alta Media has brought modern projection technology, contributing to increasing the appeal of the program.
At MMA Innovate Vietnam 2023, attendees will be immersed in the most advanced technology space in the field of Marketing, exploring potential future trends. At the same time, the program also has interactive activities to receive attractive gifts from many brands, creating a very exciting atmosphere.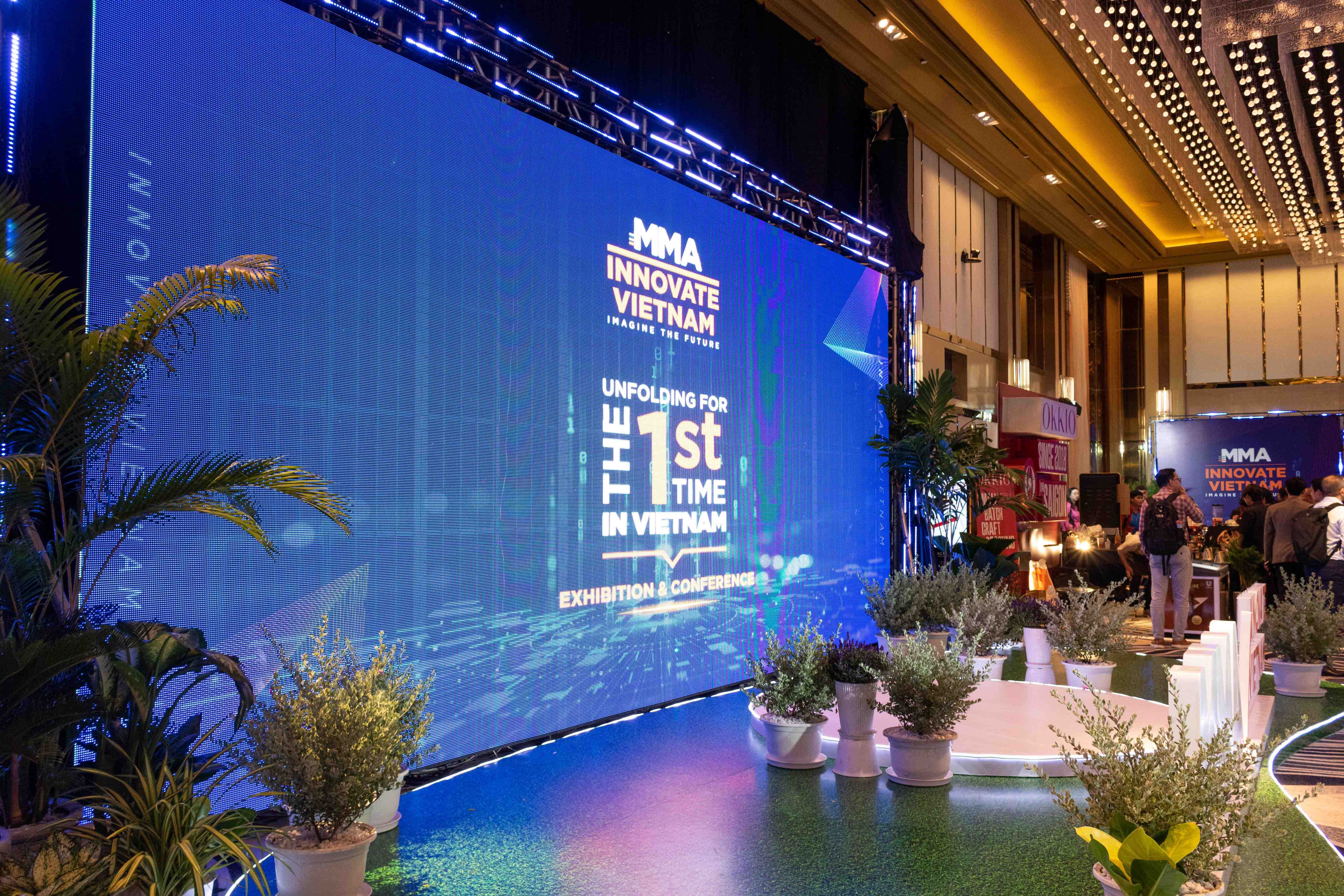 Responding to the theme of Imagine The Future, Alta Media especially brings the most modern projection system. Specifically, the P2.5 Indoor LED screen system and modern LED mesh with brilliant effects have sketched an overview of the future of the Marketing industry.
Currently, LED mesh is one of the projection technologies favored by many businesses because of its clear display ability, vivid images, and high transparency, bringing experiences to customers when attending events. With those outstanding advantages, MMA Innovate 2023 used LED mesh from Alta Media at the main stage, easily attracting the attention of attendees. With dimensions of 8.4Mw x 3.6Mh and 52 LED Tube bars, Alta Media's LED screen helped the event create a very modern and sophisticated space.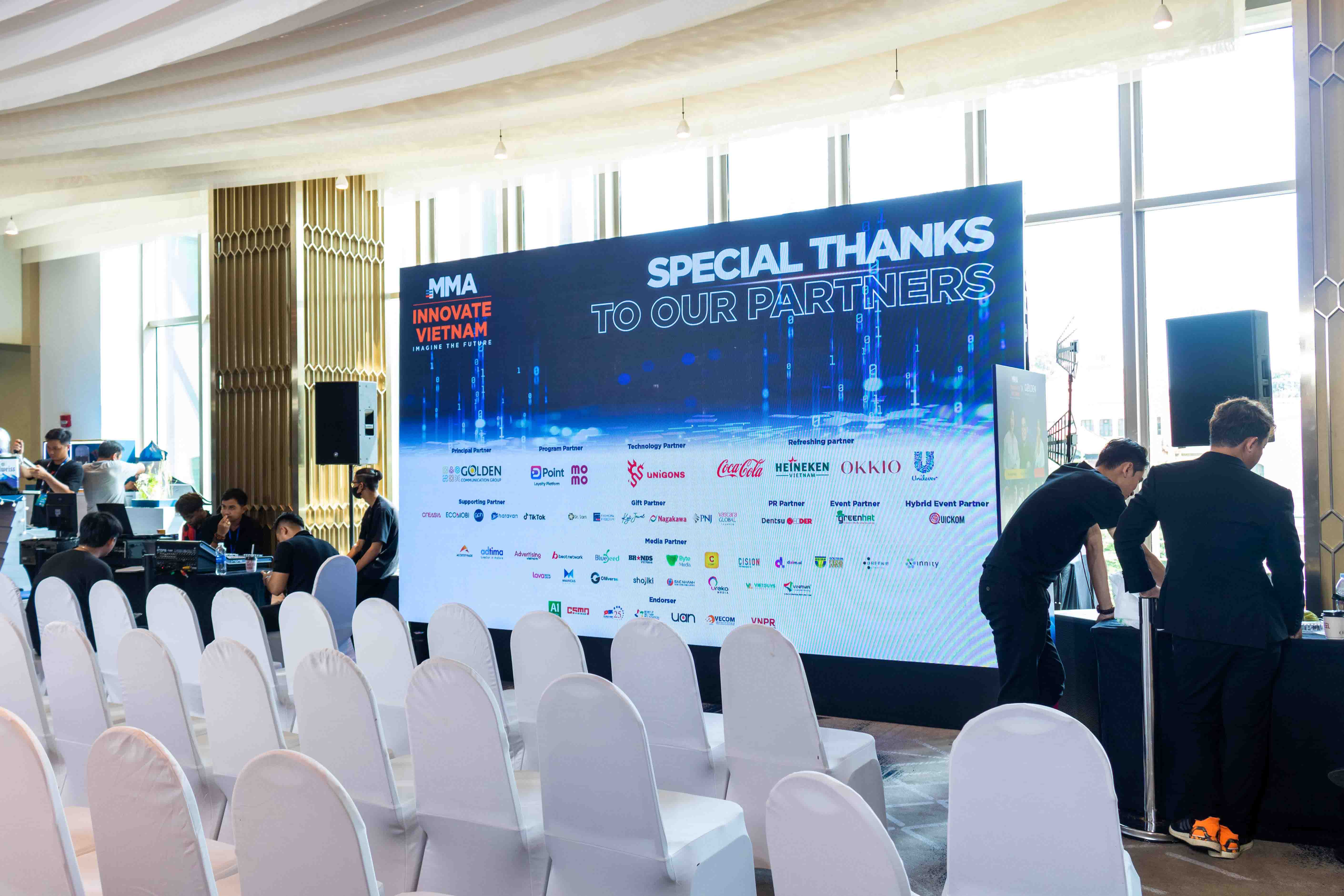 Besides the LED grid, Alta Media also offers a P2.5 Indoor LED screen system with dimensions of 3.2mW x 1.92mH and 4.48mW x 2.56mH respectively. This is a high-resolution LED system, ensuring sharp images at every angle.
Through projection technology from Alta Media, the MMA Innovate Vietnam 2023 event truly portrays the picture of the modern future. Not only can visitors experience state-of-the-art equipment, but also participate in seminars to listen to extremely useful sharing from experts and leaders in the Marketing industry.
MMA Innovate Vietnam 2023 has become an exchange place for technology enthusiasts in the field of marketing. At the same time, the event is also a bridge for businesses, opening up many opportunities for cooperation and development in the future. We are confident that, through the LED system from Alta Media, visitors will have extremely impressive and unforgettable experiences.
ALTA MEDIA – SPECIALIZED IN PROVIDING LED SCREEN SOLUTIONS AND PRODUCTS AND SERVICES
For the best consulting support and quotes, please contact directly the contacts below:
Mr. Tai Hoang: 093.3802408 Ms. Khue Tran: 090.2468830
Address: 86/33 Au Co, Ward 9, Tan Binh District (enter alley 220/54/8 Au Co)